Gerald Boot
President, CEO
Gerald Boot CLHM (Certified Landscape Horticulturist Manager) is President, CEO and Founder of Boot's Landscaping and Maintenance Ltd. est. 1981. Gerald is committed to excellence, both personally and professionally. He was one of the first people in Canada to write the examinations for the Certified Landscape Horticulturist Manager successfully.
Gerald served the Landscape Ontario Board of Directors, from 1994 until 2012, 12 years on the Executive Committee, 4 of those years as Treasurer, President in 2004 and 2005. He is also one of the Founders, Past Chair, and Current Member of the LO Snow and Ice sector group.
Gerald served the Canadian Nursery Landscape Association as a director from 2007 until 2021, beginning as the Landscape Ontario Board Rep in 2007. From there, Insurance Committee Past Chair and currently Committee Member, (Chair 2010-2018). He also served 8 years as a vice-president of the association.
In January of 2011 Gerald was awarded as Honorary Life Member of Landscape Ontario.
Jack VandeRee
Vice-President
Jack VandeRee currently serves as Vice-President. Jack got a taste of horticulture as a youngster while working for an Uncle's landscape firm. After attending Humber College for three years, Jack joined Boot's Landscaping in 1986 and was one of the first in Ontario to become a Certified Horticulture Technician. His experience and understanding of design, maintenance, irrigation and equipment allows for versatility. He is intrigued by attempting to implement products and techniques used in other countries to help make Boot's Landscaping better and remain current. He currently serves the company as Vice-President and Manager and uses experience and know how across the broad spectrum of fields to help all our divisions.
Anthony Kampen
Vice-President
With a career at Boot's Landscaping spanning more than 30 years, Anthony has grown with the company, beginning as a General Laborer and now serving as Vice-President overseeing the Grounds Maintenance division. Years of experience coupled with a degree in Horticulture from the University of Guelph enables him to competently manage the landscapes entrusted to our care by directing our staff and ensuring that client expectations are being met. Additionally, he became a certified arborist in 2002. Anthony is passionate about our industry and enjoys the challenge of transforming your property to be the best it can be.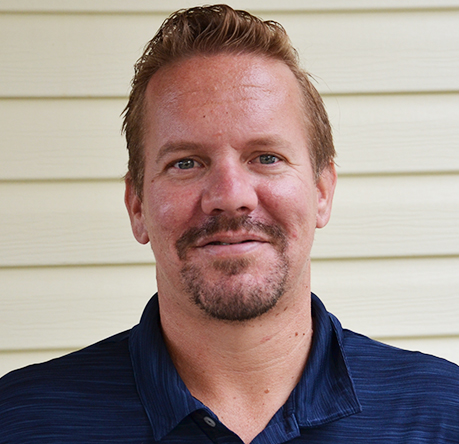 John Boot
Landscape Construction Manager / Snow & Ice Manager
John Boots is a CLT (Certified Landscape Technician) who has worked at Boot's Landscaping full-time since 2009. John studied at Niagara Parks Botanical and School of Horticulture, graduating in 2009 with a Niagara Park Diploma. John takes on a variety of jobs at Boot's including Landscape Designer, Project Manager and Snow and Ice Manager. He is also a Certified Irrigation Technician and is Smart About Salt Certified.
Dennis Vanderveen
Snow & Ice Manager
Dennis Vanderveen is a Certified Irrigation Contractor and Certified Landscape Irrigation Auditor. Dennis has worked in the landscaping industry since 2007 and studied business and architectural technician at Mohawk College, graduating in 2012 with an Architectural Technician Diploma. He has worked in irrigation for Boot's Landscaping since 2012 and has also been working in the Snow & Ice division since 2004, managing sidewalk crews in the winter seasons.
Caroline Robertson
Office Manager / Human Resources / Health & Safety
Caroline joined Boot's Landscaping in 2015 and brought with her 25 years of executive assistant experience in the property development and property management industry.
As Office Manager, Caroline organizes and coordinates office administration procedures and provides office staff supervision and support. Caroline also takes on the responsibility of overseeing human resources which includes, organizing and updating employee files, responding to resume and job applications, organizing health benefits and facilitating all employment questions and concerns for each employee.
In 2015, Caroline obtained her Joint Health and Safety Certification and manages Boot's Landscaping Health and Safety policies and ensures health and safety standards are kept up to date and adhered to on a day to day basis.
Evelyn Jajou
Office Administrator
Evelyn has been with Boot's since 2010, starting out as a Maintenance Gardener in the summer months. Because of her experience onsite, she has proved to be an asset to the team as Office Administrator. As Office Administrator, Evelyn is one of the friendly voices on the other side of the phone who takes care of the needs of all our clients.
EXPERIENCE. KNOWLEDGE. RELIABILITY.
Contact us today